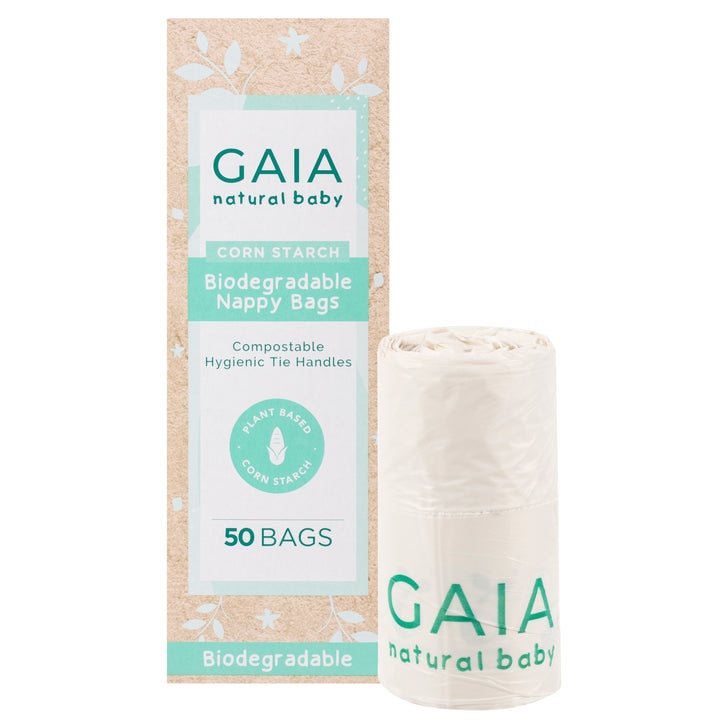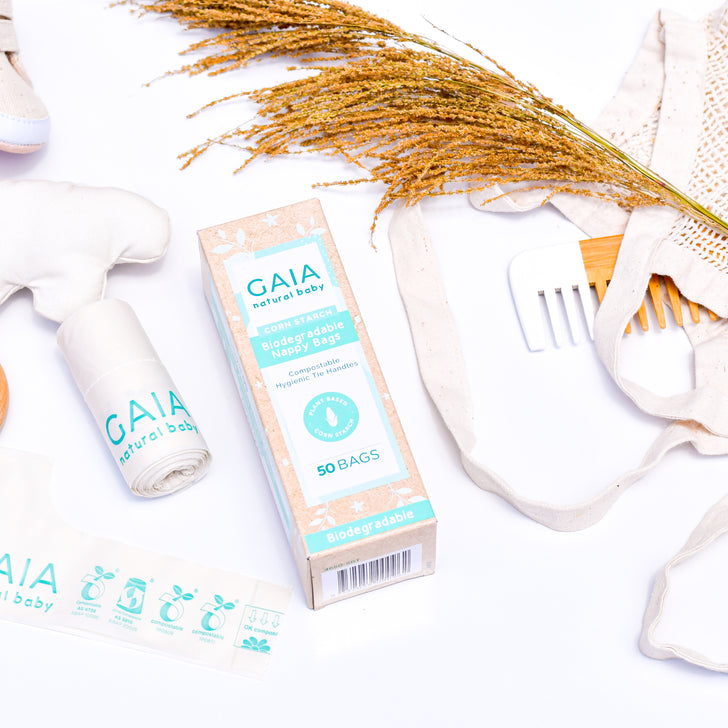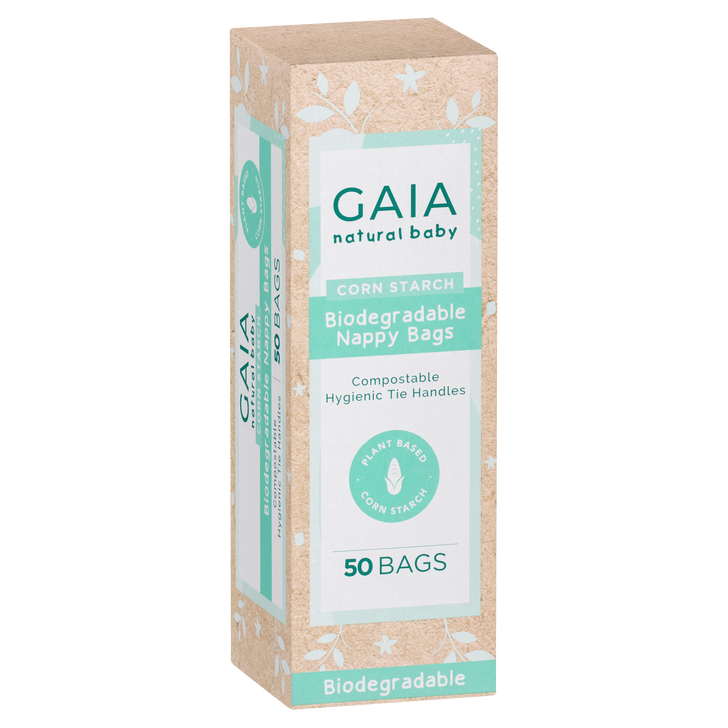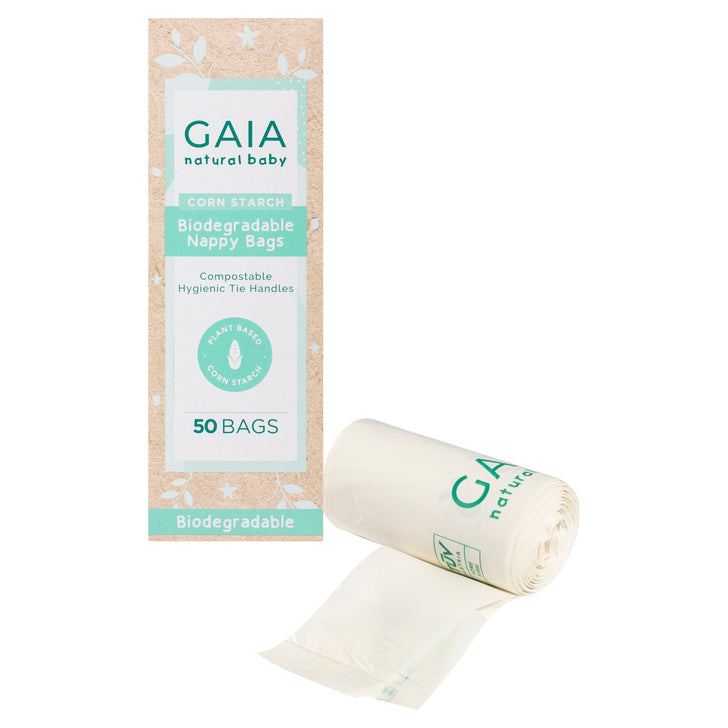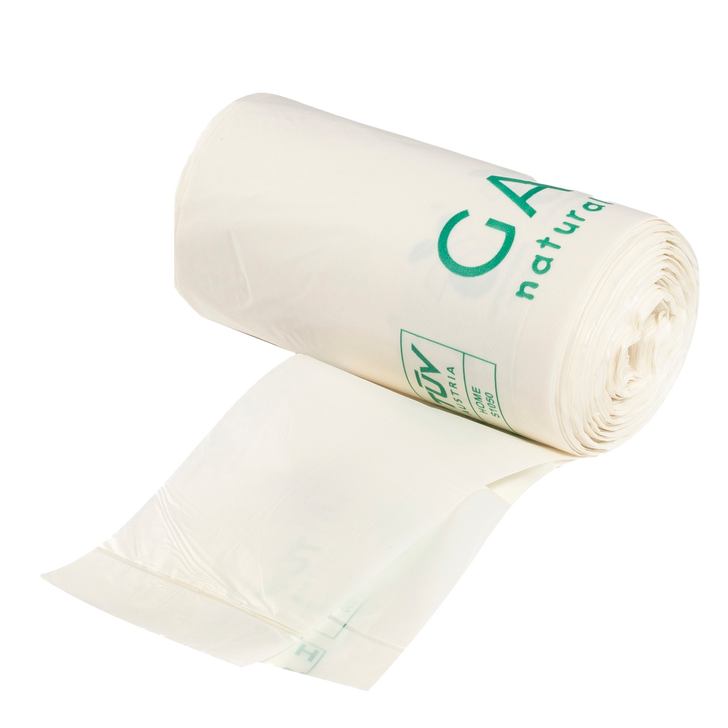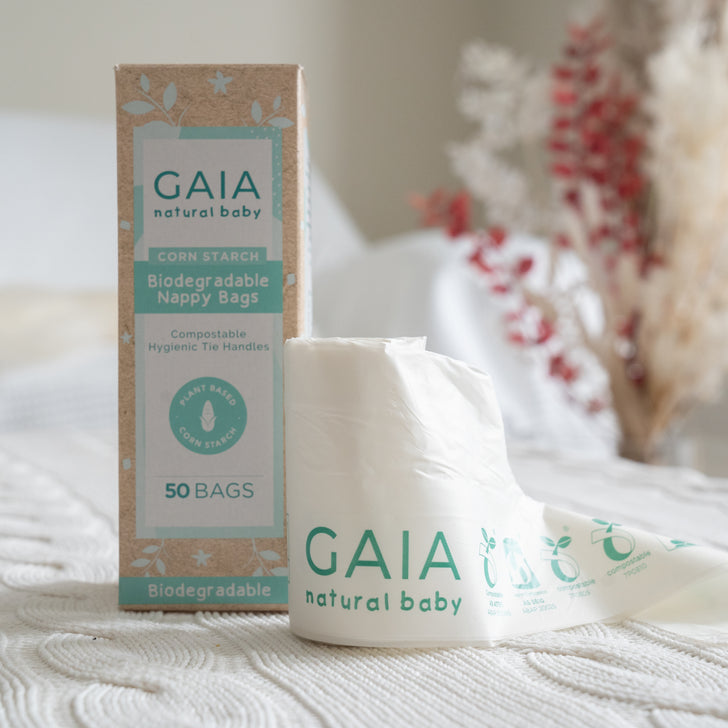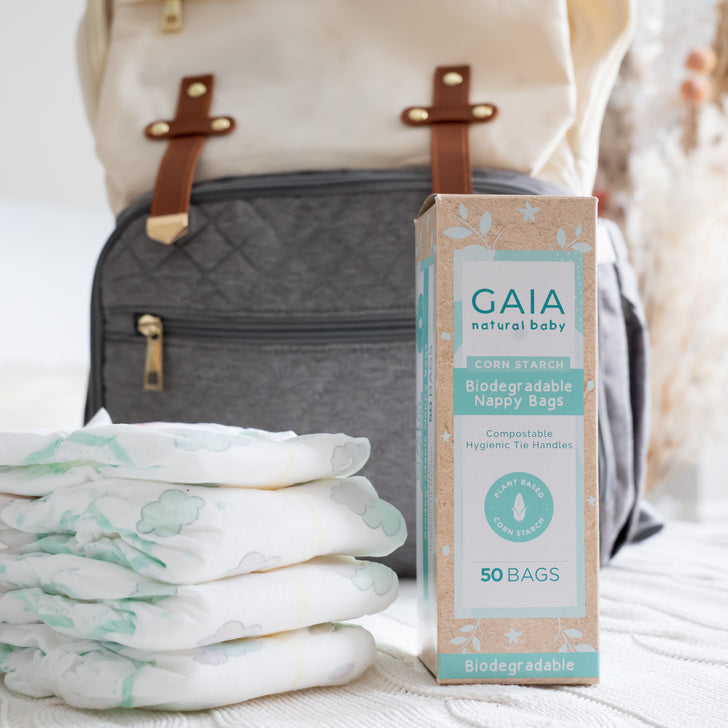 Biodegradable Nappy Bags
Regular price
Sale price
$6.99 AUD
Unit price
per
A convenient, plastic-free solution for the disposal of soiled nappies and training pants. Each nappy bag has the capacity to accommodate any size nappy and a baby wipe, making change times easier and cleaner.

These bags are made from corn-starch, a renewable material, rather than fossil fuel derived plastic. Using a renewable resource helps us achieve a lower carbon footprint for a better tomorrow.

The GAIA Biodegradable Nappy Bags have been tested to the following standards for biodegradability and compostability:
AS5810-2010
AS4736-2006
EN 13432 (09-2000)
Key Ingredients
Talc Free Cornstarch
Made from biodegradable, compostable corn-starch. Features hygienic, easy tie handles.
Once bag is filled, knot the handles and dispose. Do not dispose of nappy waste in the home compost. Disposable bags can be dangerous. This bag is not a toy. Keep out of reach of babies, children and pets to avoid suffocation. Do not use for food storage. Dispose of thoughtfully. Do not flush
In addition to nappy disposal, these bags can be used for pet waste or as an eco friendly bin liner.