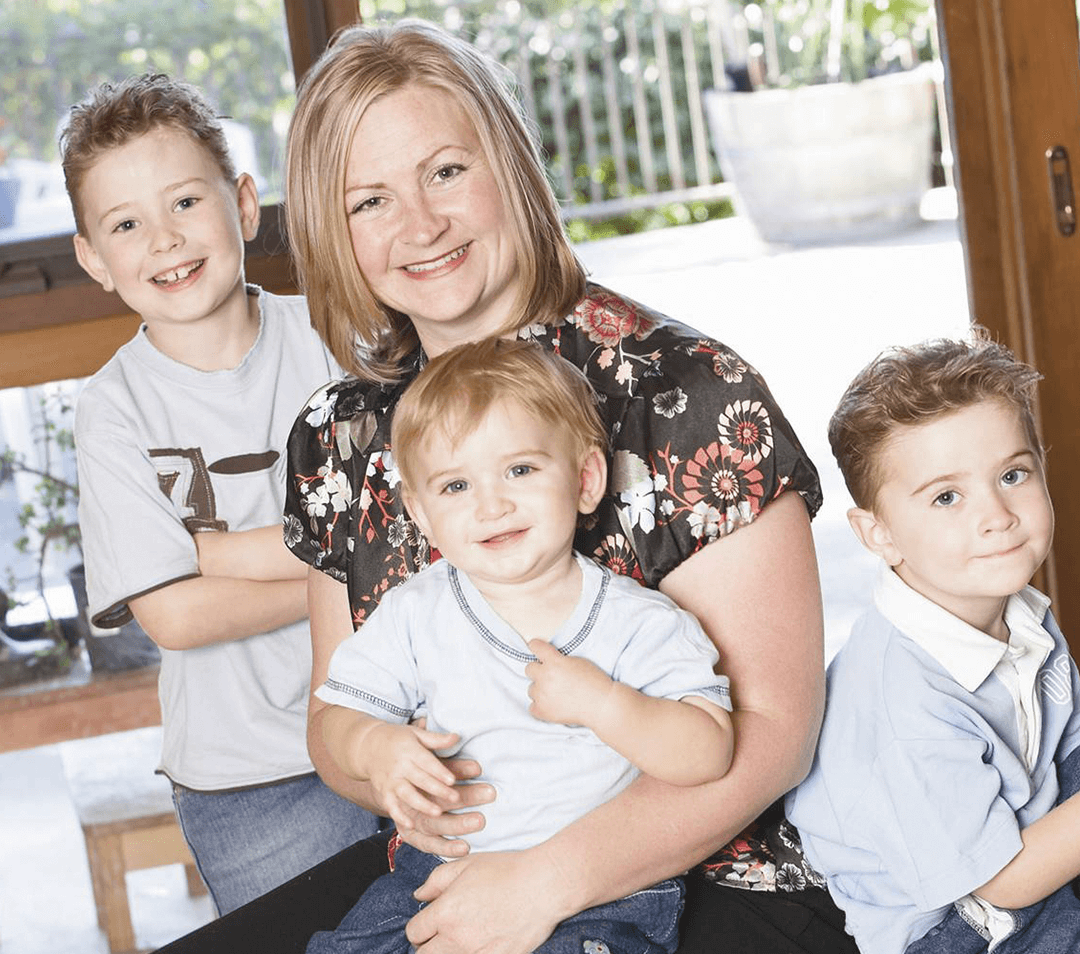 The GAIA story began the way a lot of stories do:
from the love of a mother for her child. Way back in 2002, GAIA's founder Michelle launched GAIA Natural Baby as the answer to soothing her son Joshua's sensitive skin which had developed eczema when he was only 8 weeks old.
Their story might be one you know too well, even today. In the beginning, Michelle tried all the skincare products on the shelves, yet a lot of them made Joshua's eczema worse or made no difference at all. During this time, Michelle and her family lived on a certified organic produce farm, so she already had a vast knowledge of essential oils and natural ingredients, but she was determined to research them even further to discover the best ingredients that would care for Joshua's skin. She was also advised by healthcare professionals about which irritating ingredients

should be avoided, as what doesn't go into the products is just as important as what does. She created natural blends from the knowledge she gained and added these to Joshua's baths until they found the perfect balance of ingredients that was just right for his delicate skin. Although this reads like a children's fairy tale, we're glad to say there was a happy ending – after a little bit of persistence, they found the perfect way to cleanse, soften and care for his skin without causing further irritation to his eczema. GAIA Natural Baby was born!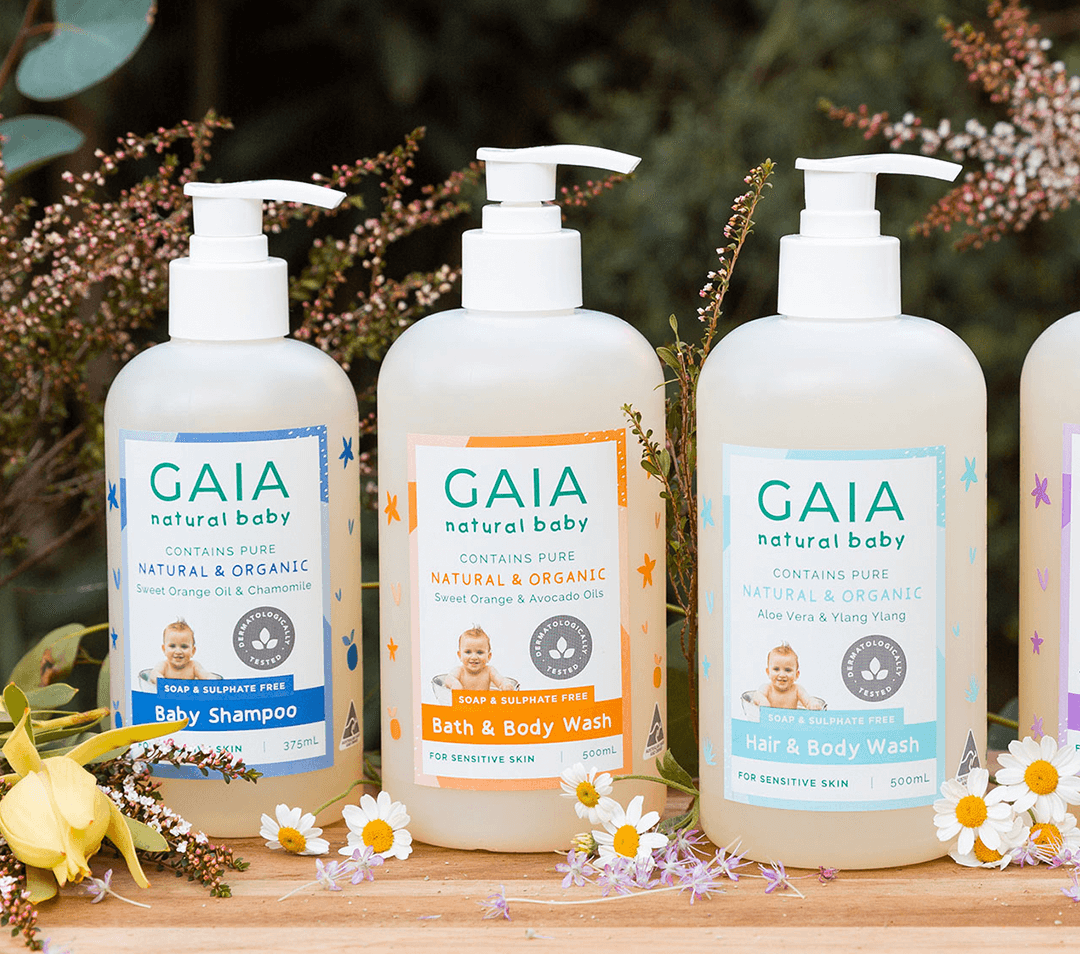 Today, all of our products are designed to be affordable
because we know that being a parent is hard enough already, without worrying about being able to afford the perfect product once you've found it. Our products moisturise and care for all types of sensitive skin, from everyday nappy rash to harsher skin conditions like eczema. If you're one of those parents that has tried every product on the market to find one that doesn't irritate, itch or dry it out then you have come to the right place. If you found us straight away, then lucky you!
Since GAIA Natural Baby began in 2002

we have grown and grown, just like the baby that started all of this. Our products now not only care for babies, but also for pregnant women (our heroes!) who want to soothe dry skin and treat stretch marks on the body that's growing human life. You can shop our broad range of products from nappy care with our biodegradable Bamboo Wipes and Soothing Cream to our Baby Washes and Massage Oil – all in one place!

We currently measure our success by

the wonderful comments we receive from our customers. Parents, midwives and healthcare professionals all rave about our products and if they love it then we must be doing something right. Because our Australian-made and owned products are created with real people in mind, from Grandmas to tiny humans, we make sure to always listen to our customers… even if the babies don't make much sense! We constantly test and improve our products so that you can feel comforted that we're doing everything we can do to help – just as baby Joshua must have felt all those years ago.